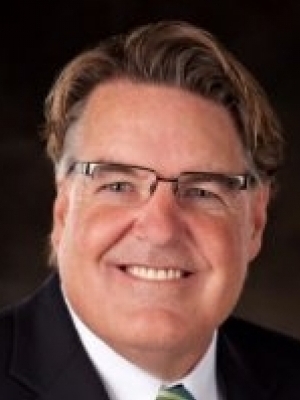 John Hanenfeld
Real Estate Broker and Auctioneer
Extensive reach in REO, CREO, Special Assets of National / Regional Institutions to include Alex Brown Realty, PNC Financial, ING, AG First and County Bank (Delaware):
Past Vice President; Builder Division for Real Estate Disposition Corporation (AUCTION.com) and as an Independent Commercial Real Estate Broker.
Founder of buyATauction.com model geared towards "For Profit" Builder Close-outs and Luxury Trophy Assets with the same assurances offered by traditional Brokerage.
Founder of DIRTauction.com "launch" for Opportunity Funds, National Home Builders, and REITT's to acquire development parcels under the guidelines of the Seller and or Institution.
Proven ability to manage complex real estate liquidation and sales activities with a consistent track record of top line revenue and profit performance.
Experienced in a broad array of traditional, non-traditional and electronic real estate disposition and sales processes that ensure profitable outcomes for clients and investors.
Adept at negotiating and finalizing multi-million dollar real estate transactions working in consultation with investment groups, developers, builders, major financial institutions and third party brokers.
Aided with (RTC) Resolution Trust Corporation of assets and pioneered accelerated marketing/auctions of new home builder, commercial assets in the late 1980's to mid 1990's.
In excess of $700 million sold under Mr. Hanenfeld Non Distressed Auction approach.
Licensed Real Estate Broker in numerous States and possess a B.S. in Economics from the University of Delaware.
Member of: National Home Builders Association, ULI and ICSC.

AREAS OF EXPERTISE:
Operations Management
Auction Based Sales
Relationship Management
Distressed Property Liquidation
Asset Management

Sales Management
Work-Outs
Property Marketing
Short Sales
Asset Evaluations

Business Development
Strategic Planning
Contract Negotiations
Foreclosures
Loss Mitigation
PROFESSIONAL WORK HISTORY:
Manage division wide real estate disposition processes focusing on commercial real estate within the Mid-Atlantic market.
Establish and maintain relationships with builders, developers, major corporations, Institutions and other entities needing to divest real estate assets.
Consult clients on various assets divestiture strategies that ensure optimal property visibility and maximized sales values.
Utilize Live Auction and On-Line Only Auction programs to sell real estate within diverse regional markets.
Commercial Real Estate Broker
Conceived and executed start-up business plans for a full service commercial real estate company servicing Commercial Developers in the Mid-Atlantic States.
Negotiate and finalize multi-million dollar commercial real estate transactions working with financial institutions, developers and individual investors.
Establish and maintain executive level relationships with Hedge Fund Managers and REIT's to secure new business opportunities.
Initiate real estate Work-Outs with financial institutions holding negative equity properties.